For Sale & Links To Other Minox Sites

I do accept Paypal for purchases, just contact me for the total with shipping costs and I will send a payment request!
If you wish to mail in your payment email me (info@minoxdoc.com) directly for details.
A quick note about offerings here - Some of the cameras I offer for sale have been fully serviced and are certified to be in good working order and carry a 6 month guarantee with them and some are offered "as found and as described" but can be serviced, at additional cost, prior to being shipped if the buyer requests. I also describe them honestly and conservatively in terms of their cosmetic condition. As far as I know there are only two people in North America who regularly service and repair Minox cameras and I am one of them. Mr. Don Goldberg is the other one. So, keep that in mind when comparing my prices to those on eBay (which were probably pulled from a sock drawer or found at a garage sale) and know that if you want a camera that works you can expect to add $85+ to the cost of buying one there to get what you will find here and will have the hassle of waiting for one of us to service it since the vast majority of them have been sitting for decades and are long overdue for a clean and lube. I also buy Minox items so if you have something to sell feel free to contact me.
Plenty of Minox Cameras and Accessories Are Always Available - Here is Just a Sampling!
I can't keep the listings here current so if you are looking for anything in particular feel free to email me directly.
CAMERAS FOR SALE
I always have an assortment of good working Model B and IIIs cameras with cases priced from $125 up - Email me for more details at (info@minoxdoc.com).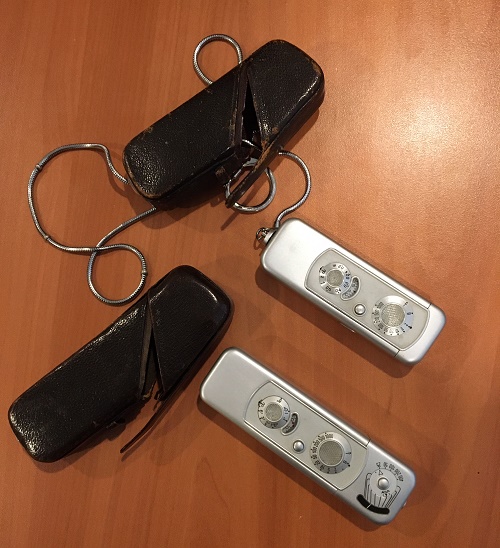 ---
Holy Grail Set Gold Plated IIIs With Gold Meter and Alligator Cases (#114523) - $4,000 Email me for more details at (info@minoxdoc.com).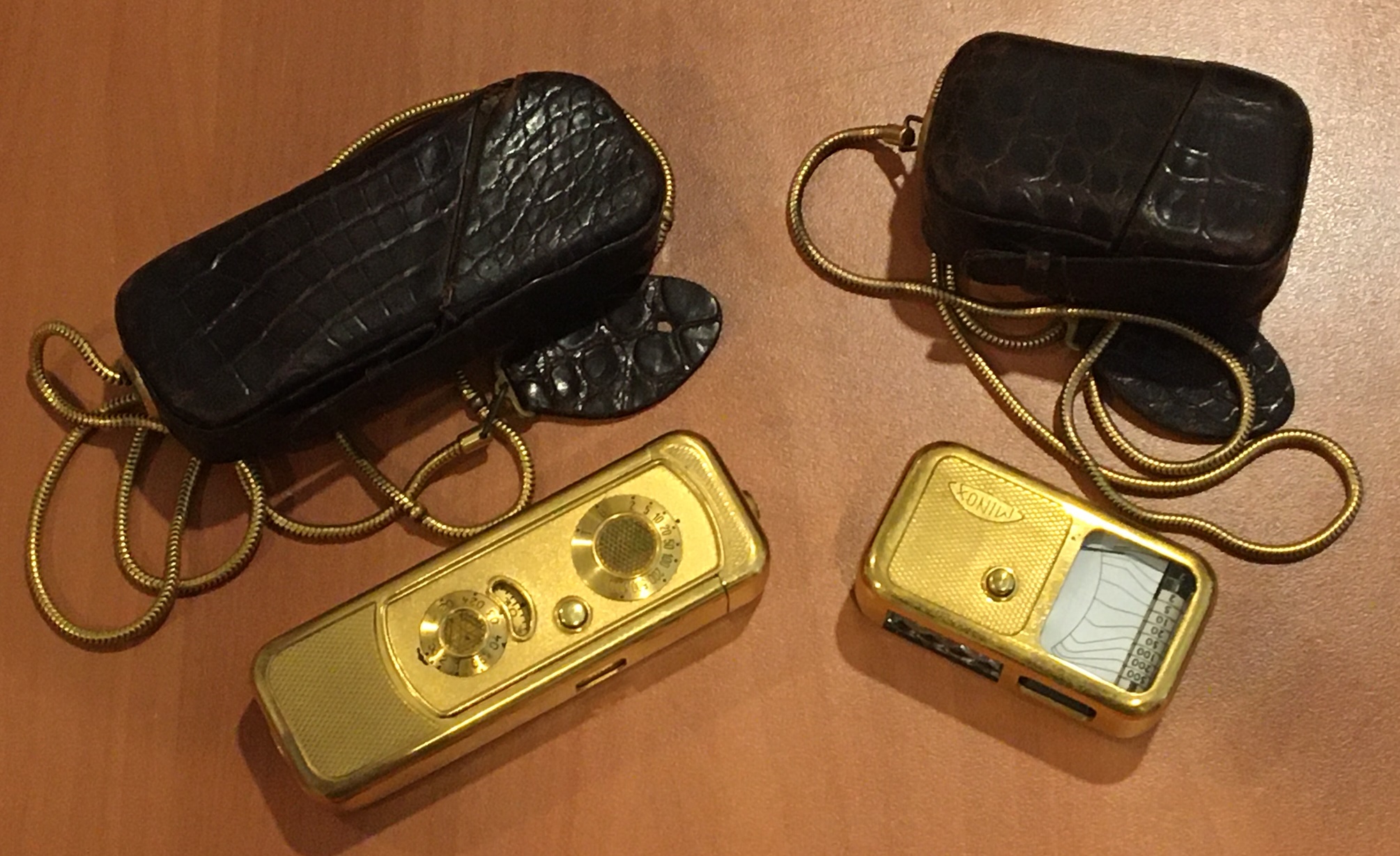 ---
Rare Black Minox IIIs #137893 in good working order W/Case $1000 - Email me for more details at (info@minoxdoc.com).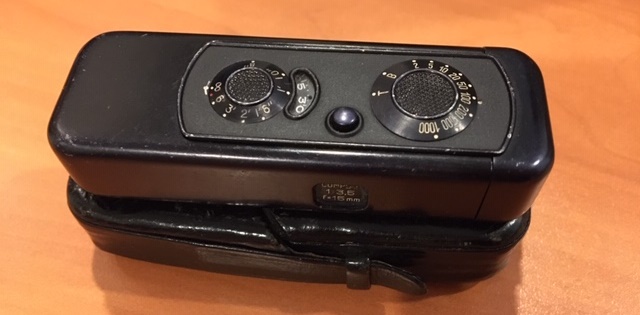 ---
Mint, like new condition and working (including light meter) Zeiss Ikon Super Ikonta IV with Instructions - $650 - Email me for more details at (info@minoxdoc.com).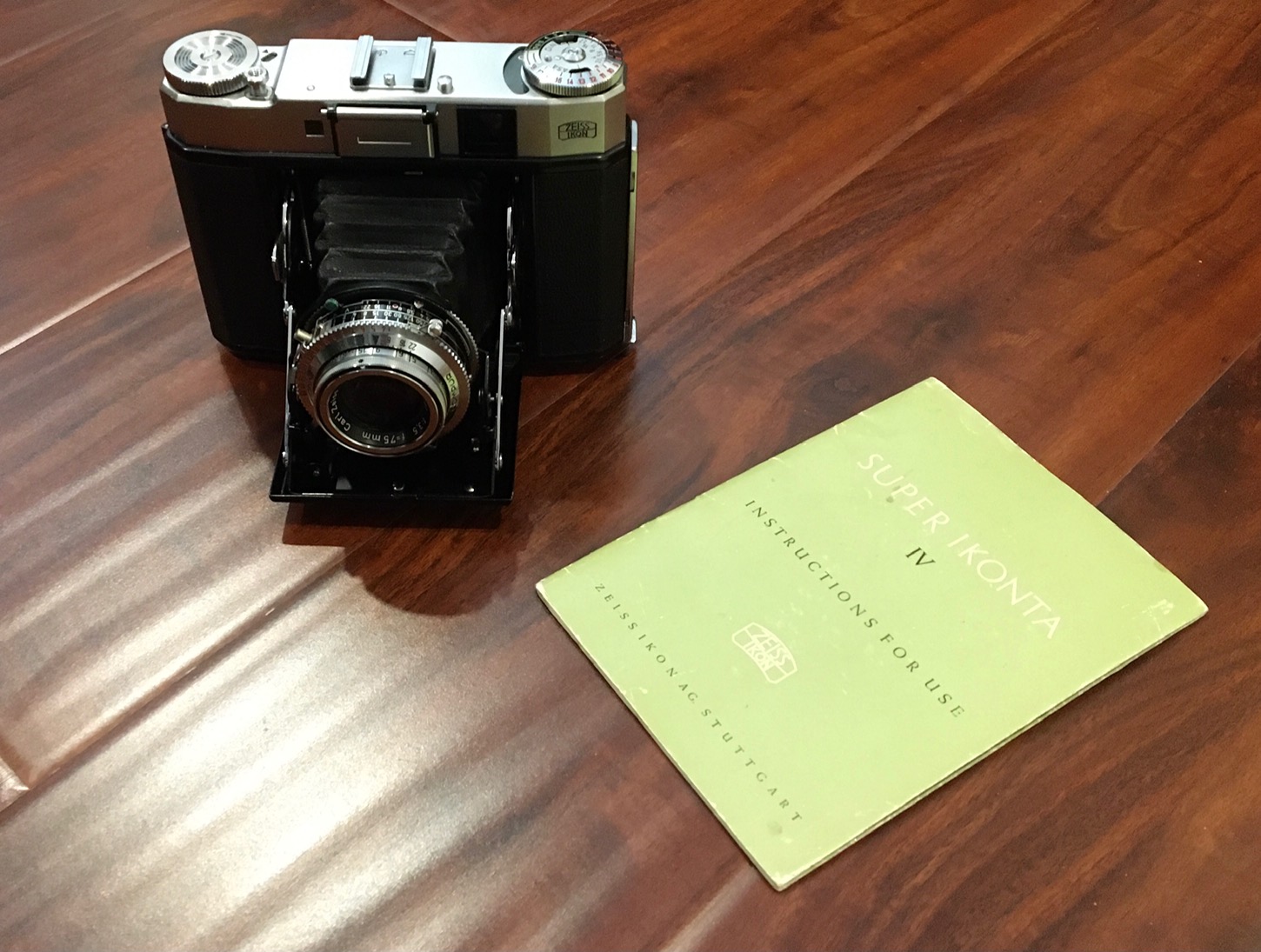 ---
ACCESSORIES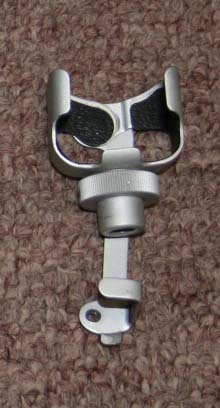 Tripod adapters $20 plus shipping.
---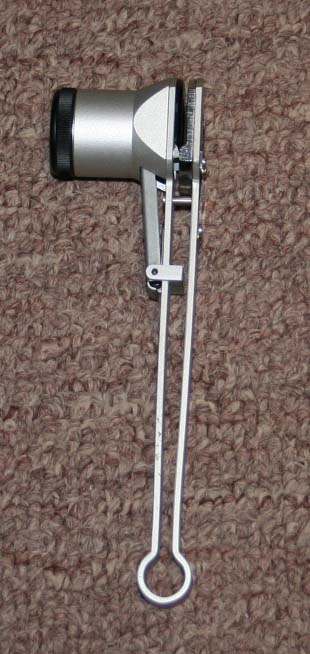 Transparency viewer/cutter $20 plus shipping.
---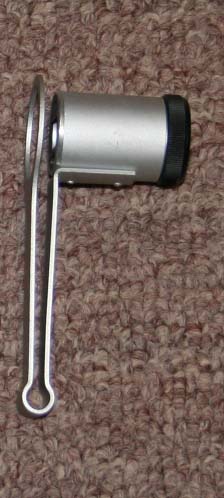 Film magnifier (loupe) - $15 plus shipping.
---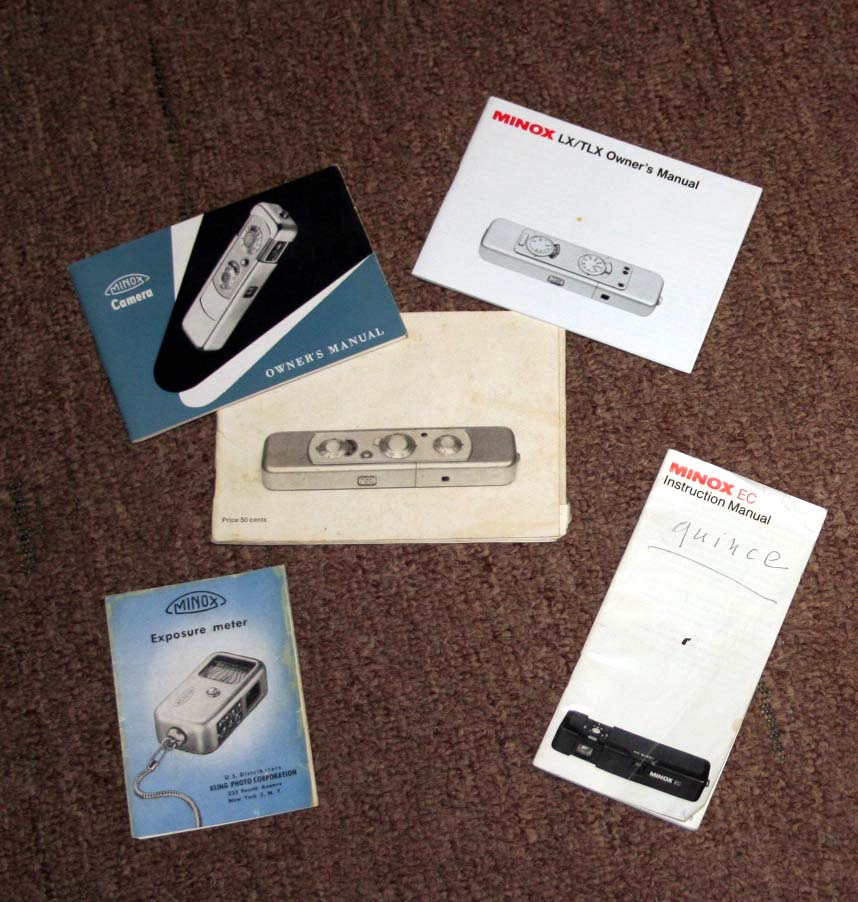 Original instruction booklets from $5.
Reference books - from $10.
I usually have an assortment of used cases for all Minox models, chains, flash attachments, developing tanks and any other accessory you are looking for. Just email me at info@minoxdoc.com and ask if you are looking!
---
New Film Slitter and Negative Sleeves!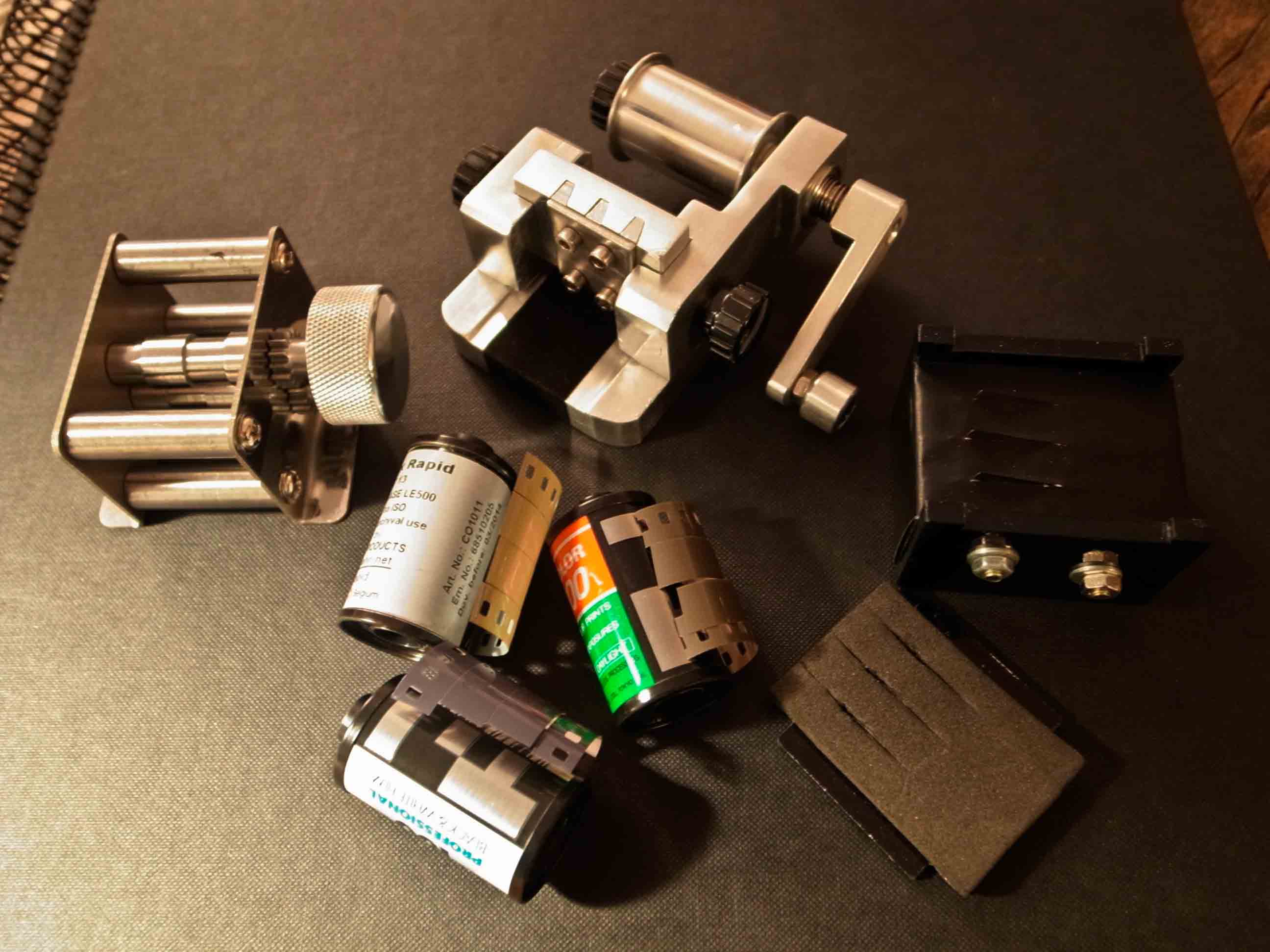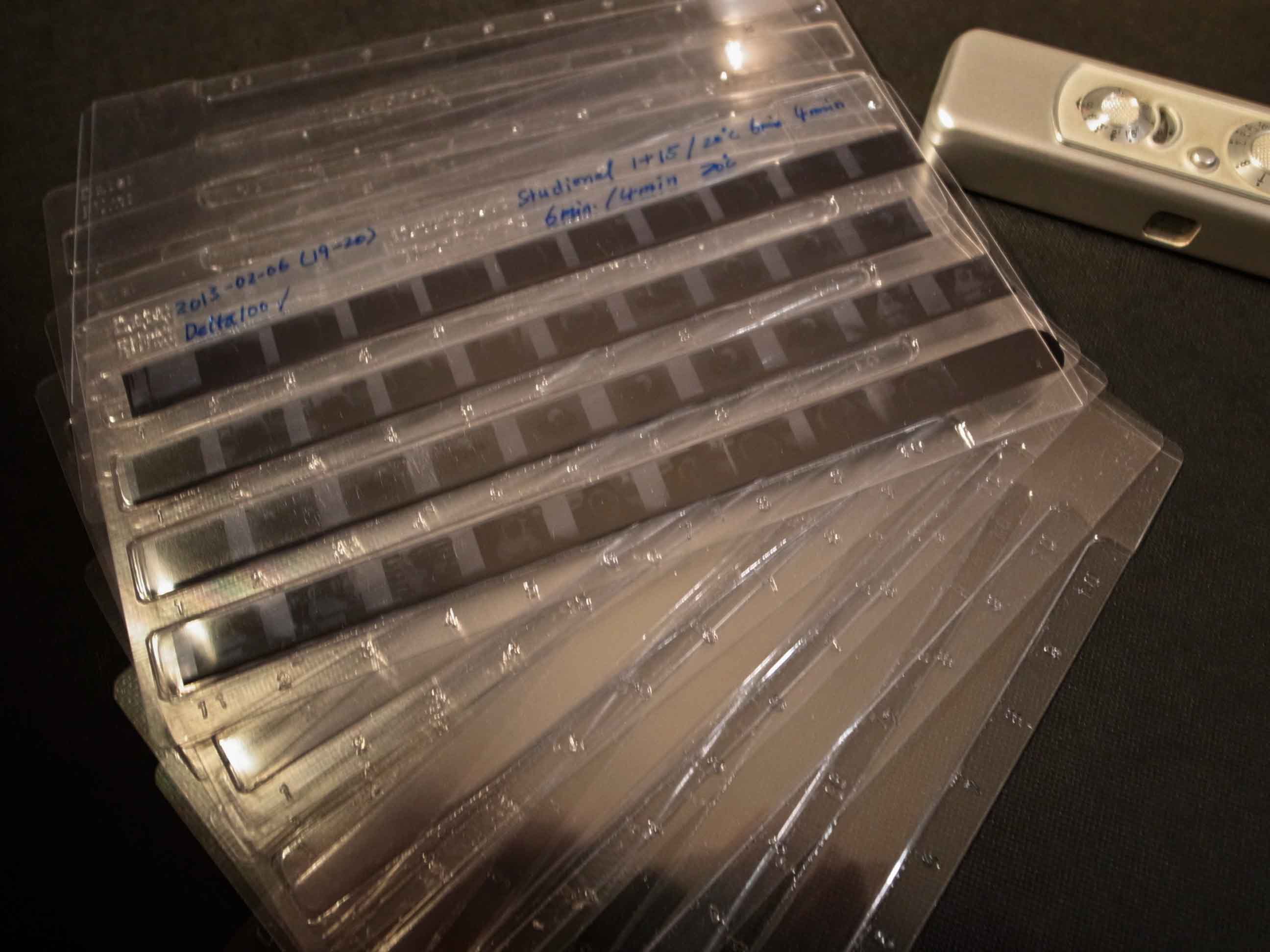 My friend and fellow Minox enthusiast, Jimmy Li, has designed some very nice film accessories which he offers for sale in very limited quantities. He is making a small number of high quality film slitters as well as vinyl negative sleeves which he will sell directly to other enthusiasts. If you are interested in either of these products contact Jimmy directly at: jimmy101surfer@yahoo.com and you can always mention you saw it on my site.
---
If you are looking for something else in particular or have something to sell please email me directly at info@minoxdoc.com and let me know, chances are I do have what you need or know where you can find it or will be interested in buying what you have got.
Here are links to other great Minox sites...check out: Steve Uhrig's SWS Security, Gerald McMullon's www.submin.com and Scott Young's (author of the book "Minox Marvel in Miniature") site D. Scott Young.
The entire content of this site (text and photos) copyright (c) 2020 all rights reserved